Here's part 2 of my Sorsogon post, a month late (hey it's summer, the craziest season for mothers!).
When we were planning this trip, accommodations was the priority.  If I were single and younger, I would be ok with cheap kubo resorts (I remember staying at a resort in Boracay for 450 pesos per room per night!!).  However, age plus small kids have made me very picky with hotels so quality dwellings was a major decision factor.  Like all major decisions, I posed a question on where to stay in Sorsogon on … where else … my Facebook wall.  My friend Cookie Bartolome highly recommended Siama Hotel.
Here's what we liked about our 4-day stay in Siama:
1. Annie
Annie is the hotel manager.  She was very accommodating when I would call.  She arranged our van transfers, our tours, our meals, my massage and played with our kids!
2. The Room
The hotel and the furniture are designed and made by Milo Naval (well whaddyaknow … he owns Siama).  The layout is very nice and reminds me of our room in Pangulasian.
The details definitely add to the beauty of the place – like the leaves picked from the plants in the garden, block out curtains, that cute room key pocket.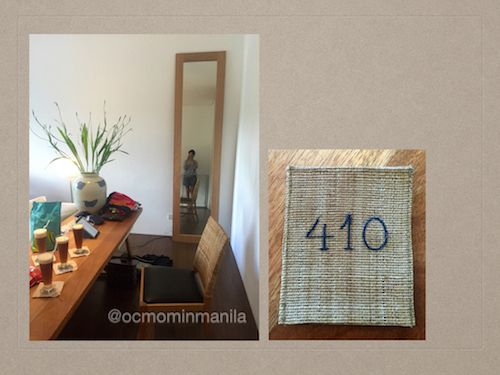 The bathroom is nice!  But oops, you can see inside through the slats! Heehee.  I really also wish hotels would start putting more towel and clothes hooks inside resort bathrooms.  I'd also suggest having a few step stools on hand for kids, just like restaurants have high chairs.
3. The Food
If you want to eat in the hotel, you have to let Annie know in advance.  They cook home-cooked meals and serve family style at P550 per head.  Our kids, who eat like birds, ate for free.  There was so much food and they served us the local favorites — fresh lato, Bicol Express, laing.  The tables were very long so you would end up sitting beside other guests and making friends with them.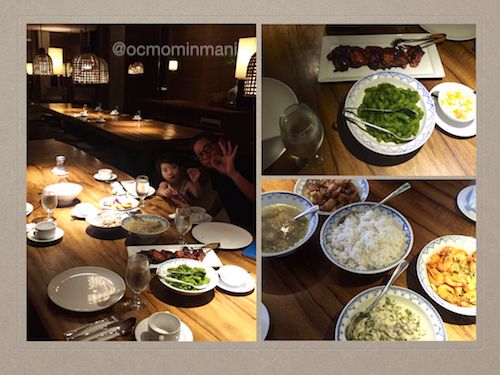 4. The Entertainment
There is hardly any Globe/ WIFI signal inside the resort but we didn't get bored for 4 days.  We spent 1 day to tour Donsol but the rest of the days, we decided to enjoy Siama.  Milo Naval's daughter entertained my girls and lent them board games, dolls and toured them around the hotel.  They played jenga one night, then made it into dominoes the next.  They made good use of their iPads by using them for charades.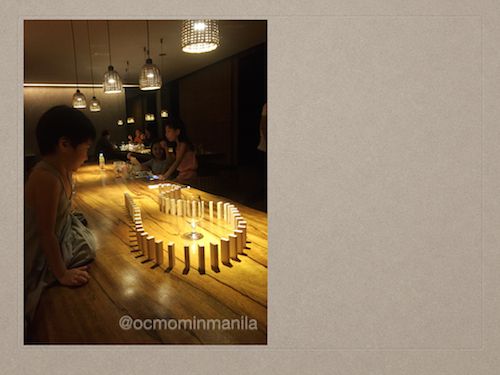 5. The Pool
The gorgeous pool is huge and it's salinated, not chlorinated!!  It was also always warm (even when it rained) so it was probably heated (I have no idea how).  The kids enjoyed swimming long hours in it!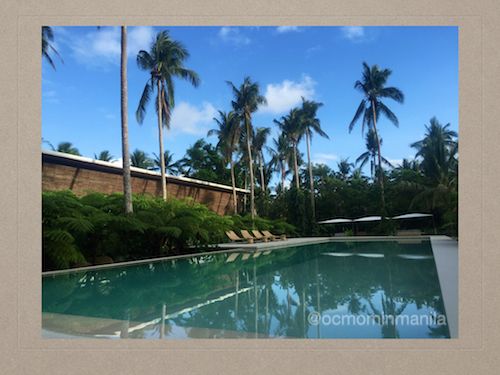 6. The Coconut Farm Grounds and those Trikes
At the back of the resort is their huge coconut farm.  Milo Naval also designed really cool pedicabs made out of rattan — is it rattan??  I failed to ask.  They were very heavy but the kids enjoyed pretending they were Cinderella.  We rode them around the grass near the edges of their farm.
7. The Structure and Design of the Place
The resort is a modern yet natural mix of wood, polished cement, glass and plants.  It was beautiful and classy yet very homey.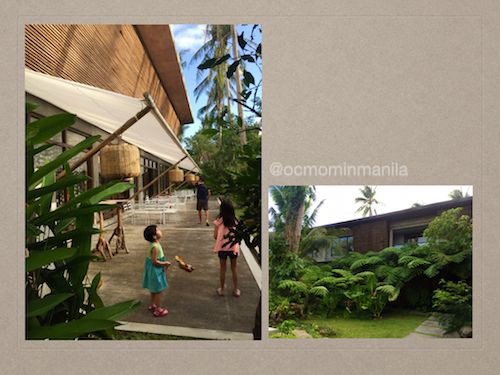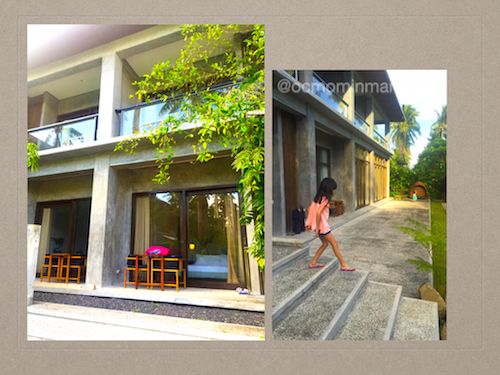 8. The Lobby and Dining Areas
More Milo Naval furniture for the reception and the dining areas.  It felt welcoming, posh and Pinoy!
9. You can pay using your credit card
I hardly have any cash on hand, even when traveling.  Good thing Siama accepts credit cards.  Annie gave me a 30% discount on the rooms even if I paid with my card, plus I got a 1.5% on my Unionbank CashBack Mastercard.  That gave me a 31.5% discount!
Siama is super nice.  Because of Milo Naval's designs, to me it seems nicer than the designs of Discovery Shores and El Nido.  And because of this trip, we are now Milo Naval fans and want to buy some of his furniture pieces for our new home.  We also want to come back and enjoy the hotel some more.  I think it would be really nice to stay in Siama for a week to fully enjoy the hotel and all the sights of Sorsogon.
©OCMominManila