In 2013, I started an advocacy called BetterMe, inspired by a group of mom bloggers — the SoMoms.  The aim of BetterMe is self-improvement, of making ourselves better women to become better moms for our children; and in turn create a better next generation in our kids.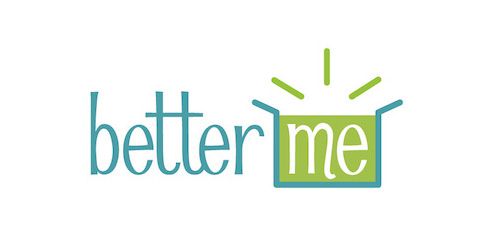 Several months ago, I was looking for a speaker for an event to make us understand and practice financial management for our families.  A friend referred Rose Fres Fausto to me.
I started reading her articles on PhilStar online and saw she had a great financial background.  She seemed very friendly and very pretty so I knew she would have that audience appeal
but most importantly, she was a mom.
She was someone we could relate to, someone who knew what we needed.  She was one of us but definitely someone smarter than us when it came to money.  She was someone who wouldn't give us financial jargon but give us practical answers.
She was the perfect choice.
And she didn't disappoint.  On the day of her talk, she gave us guidelines on having a Financial Quotient (FQ) and it didn't involve graphs and calculations except this one.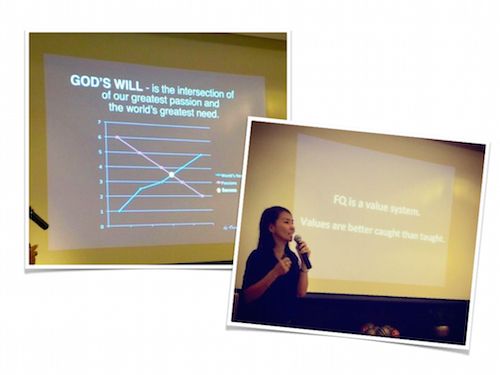 Her talk was simple but dug deep into us.  She talked to us about our desired family values, our relationships with our kids and husbands and our personal money memories. It was "supposed" to be a talk about finance but every mom in the room had tears in her eyes.   Within that hour, and there is no drama here, my view on money … and my life (as life involves money) changed … and I knew I was a better person.
And it was all because of her answer to a question I asked:
Should we buy our daughters properties now, similar to how my in-laws bought my husband the townhouse where we live now?
Her answer:
First, my husband and I were very lucky to have such in-laws.
However, she didn't suggest we buy our kids properties.  We should provide them with the best education we can and raise them well to have high FQ.  This will arm them them with the support they need to succeed and have their own money to buy their own property.
The answers seemed very simple but they had a profound effect on me.  They had a life-changing effect — for me, on our family values and how my husband and I will raise our kids.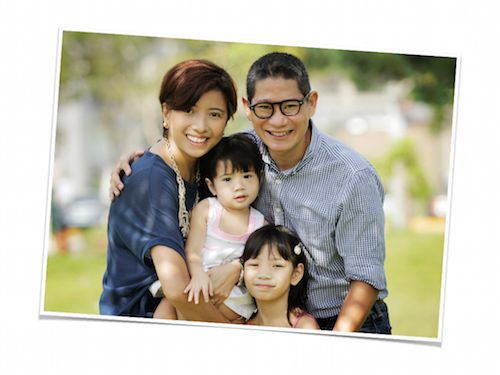 In every talk that I attend, I need to know that I will learn something new, something useful and ideally, something life-changing — something that will make me a BetterMe.  Rose Fres Fausto's talk gave me all of that and I'm looking forward to that one thing that will open up my mind again at the upcoming Family FQ Workshop.  This time, it's not just by Rose but her whole family — her husband, Marvin and their 3 boys, Martin, Enrique and Anton — all of whom have very high FQs because of their parents' progressive mindset and support.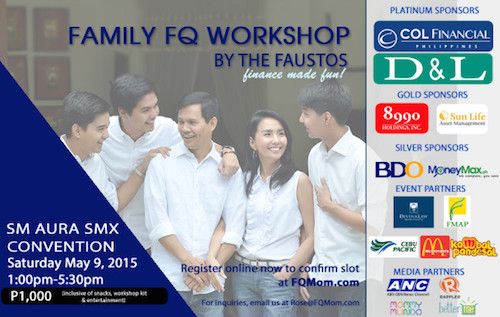 If you want to be OC on finance and succeed at it, then this workshop is a great start!
♦
Family FQ Workshop by the Faustos
May 9, 2015
1pm – 5:30pm
SM Aura SMX Convention
For tickets, buy here.
©OCMominManila