It's been a little over 6 months so where am I on my Quaker Supermoms goals?  Here's my report:
1. Healthy Air, Water and Energy
Of course, I have a perfect score on healthy water because my house is equipped with an Aquasana Whole House filter, Drinking filter and shower filters in each bathroom.  We only bathe, drink and even wash in Aquasana filtered water.  It can't get healthier than that.
On air, I have installed air filters in all our air conditioners (I'll blog about that soon) and have recently met with the distributor of Crane Air Purifiers in the Philippines so I'm excited to buy that!
On energy, we have started applying the no WIFI and cell signal rules while sleeping, as learned from the Building Biology principles of Mel Teng-Go.
2. Healthy Emotional Relationships
Coach Pia has helped us tremendously in our #BetterMe sessions for the #SoMoms and I believe I'm really becoming a better person because of her, and consequently a better parent.  I've also learned to let go of some of my OC-ness.  Thank you for the OC and #BetterMe therapy Coach Pia.
3. Fitness and Healthy food 
I've posted about having the right healthy fuel (and I've shared our recipe on Quaker Oats homemade cereals),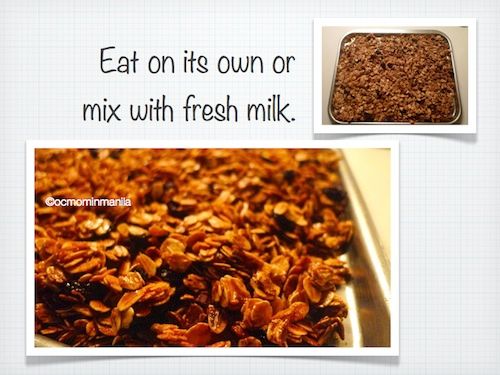 making healthy food choices and using healthier alternatives in cooking food (Convection vs Air Fryer).
I am proud to announce that I've also been going to pilates, zumba and belly dancing classes over the last 2 months regularly after being lethargic for 6 years.  Yay me!!  I'll blog more about those soon too.
So after looking back, when it comes to achieving my goals, I can say I've really come a long way since I started these tasks in July.  I want to shake my hand, pat my back (and my tummy that's slowly but surely losing fat) and say thank you to my husband who is probably very happy that I'm actually doing something about my health.  Hahaha.  And (true to Oscars fashion) I'd also like to thank Quaker Oats who helped point me in the right direction with these goals.  I still can't call myself a supermom but if you insist on it, then I … thank … you.
Here's to going further in becoming more healthy in mind, body and spirit for the rest of the year (and my life) ahead.
©OCMominManila