I catch myself sometimes wondering why some kids wear black high-heeled boots with rhinestones or sparkly tight dresses  (Judgmental moment alert!! I know, I know). After several #betterMe sessions (and I know I need a lot more), I know I have come a long way in respecting the fact that each person has their own preference and process.
That being said (haha, may disclaimer!), I personally prefer to go with age-appropriate fashion.  I appreciate design based on design and unique creativity.  I like color.  I, however, am not a fan of cartoons or printed characters on clothes (also because they're quite expensive really!!).
My girls' staples include Gingersnaps, baby Gap, Mothercare.  Recently, I've also discovered 2 new brands:
1. Piccalilly from the UK
Piccalilly is made from organic cotton using environmentally-friendly dyes.  More than the effect on the environment, I think what makes me like it is the lack of toxins that it passes onto our kids' skin.  Design-wise, the clothes go beyond traditional oatmeal-colored plain-looking clothes.  They're fun and interesting.  The material is very soft, especially their pajamas which are so cute and comfortable!  I wish they had adult pajamas like these!
Their dresses for girls have super cute designs.  The material is so light that we've used it for the beach.  2yo N loves picking it out from her closet and even if I've washed it so many times, the color and material stay nice.  I also don't need to have it ironed.
Their underwear is adorable and the cotton is so soft.  With little girls, underwear can actually last years so it's important to get ones that can last long and are very soft.
Piccalilly is pricey.  However, if you factor in the thought behind their manufacturing, their organic material, the design and the fact that it can probably last for years in your closet (the dress above can be a top for her when she grows taller!), I think it's worth it.  Besides, I like supporting companies that take stands on sustainability even if they know they won't gain as much profit from it.  Good job Piccalilly!
Piccalilly may be found in Babyland stores.  Follow Piccalilly on Facebook and Instagram @piccalillyPH for sales and update.
2. Walnut Melbourne Shoes
My M really has shoe preferences.  Well, actually, the 2yo also has shoe preferences also (whatever her sister wears!!).   In M's school, they have the option to wear black, navy or white sneakers to school (I love progressive school and the way they give kids choices!). The black, navy and white designs of Walnut are pretty cute and I love the velcro straps, which make it really easy for them to wear it themselves.
I  love their printed shoes (which incidentally have adult counterparts!).  M matches these with her dresses or shorts.  They still look good!  They're also easy to clean (a big must!).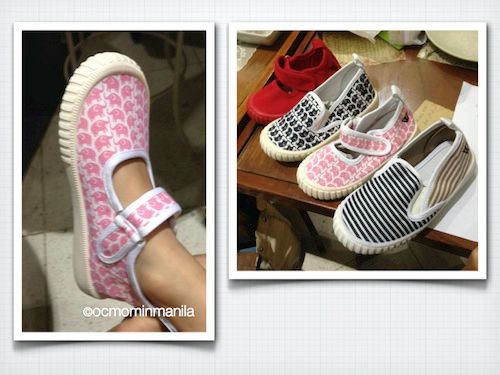 Walnut also has their line of girly shoes and even if they're sparkly, they still look age appropriate.  So pretty and practical with that garter in the middle.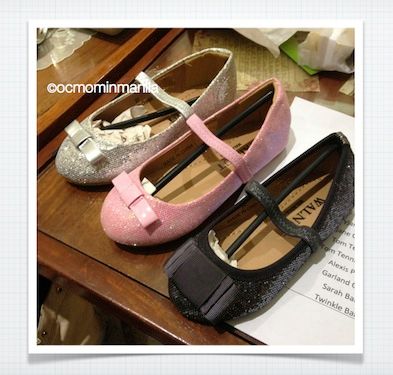 For sure, N will be getting these cute hand-me-downs in the future because they're strong enough to withstand time based on my observation on how M has used the shoes for the past few months.
In the Philippines, Walnut is distrbuted by Lemon Myrtle.  You may check out Walnut at Rustans Makati, Shangri-la and Alabang, and in Shoe Thing branches at Greenbelt 5, TriNoma, Eastwood Mall, Bonifacio High Street, and Lucky Chinatown.
Follow Walnut  on Instagram @walnutPH.
©OCMominManila