The Picture Company offered the SoMoms a free photo session for our families.  Yay!!  This was my first time to try The Picture Company and here's what I like about it:
1. They are organized and dedicated.  
I originally wanted a shoot in Rockwell but they didn't do outdoor shoots so they referred me to the Fort branch.  Eva of TPC Fort called me up, interviewed me about the kids' personalities and gave me details about the shoot.  After the discussion, she sent me an email detailing everything we discussed including pegs for the shoot.
Just last night, she emailed me all of my photos at 2AM!  I wasn't expecting them until tomorrow.  Wow!
2. They do outdoor shoots.
Again, only in their Fort/ High Street branch.  The outdoor shoot is a perk of becoming a Picture Company member.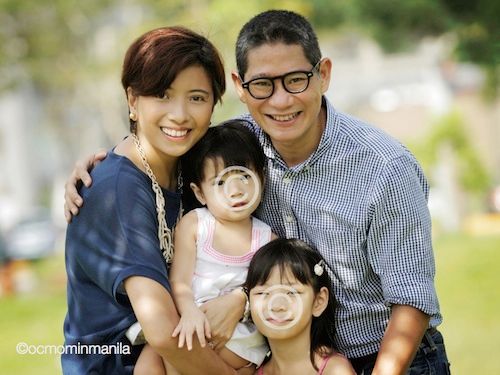 3. The studio is clean.
Need I say more?
4. The photographer knows what she's doing.
Eva was our photographer.  She was young but she was very professional.  She was pleasant.  She was very patient with the kids.  She knew the parks behind High Street very well and which places would be more comfortable for us.
Eva was very patient with N who hardly smiled and was pretty moody that morning (She didn't even want to have her hair fixed!).  Despite that, Eva got a few smiles from her.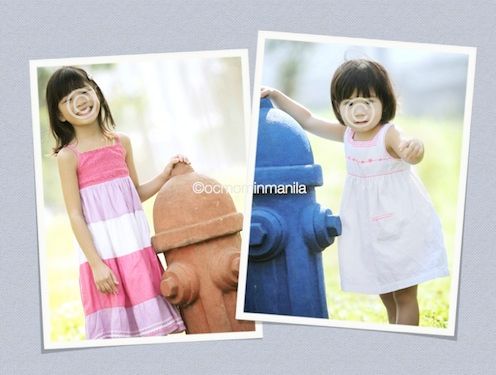 5. Candid shots.
She was able to capture those real moments when there is no staged smile or pose.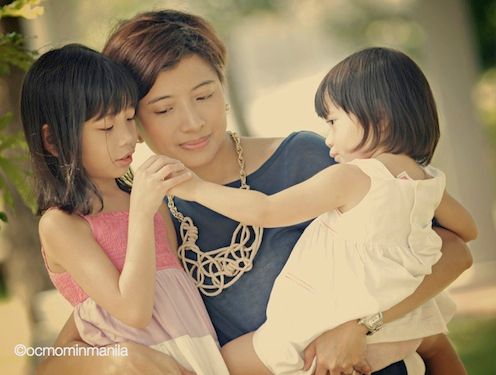 6. Unlimited photo sessions.
There was no limit to the number of layouts, no restrictions as to who was in the photo (just a max of 8 people), no holds barred in the costume changes (it seemed like they also had unlimited props and costumes to choose from).
I loved the photos of the girls with their dad.
7. They made us look good!
We had a photo shoot in another studio before and I honestly didn't like how the photos came out – we had a weird pallor and the pose they made me do was awkward (ok, fine maybe that one was my fault).
For Picture Company, Eva knew how to direct and she took great photos.  She did more than 300 shots but she was able to trim down the choices to 1/5 of that, which made my job much easier.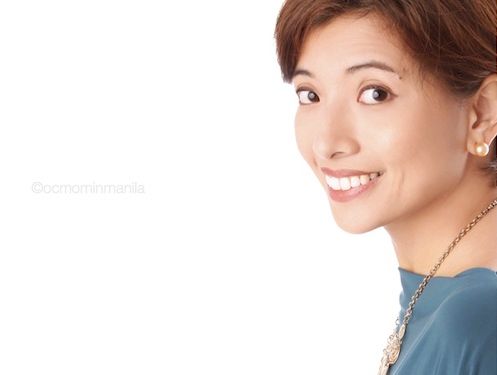 8. They are fast.
We had the outdoor shoot and indoor shoot from 9-11 am.  I went back at 1:30 and the photos were ready for viewing.  In less than a week, I got my files and my prints.
9. You can make your photos into holiday cards and tags!
For the very first time ever, I can actually say that we have a family Christmas card!  I love it!
I will get my cards this week, 2 weeks after our shoot.
This promo will only run until December 15 so hurry!
10. You get really nice photos of your complete family – both on digital and on print.
We've had many opportunities to have nice photos but it's never all of us on the same photo (Someone has to take the photo!).  I loved our photos from The Picture Company so much that I had to get an additional 10+5 digital print package.
But wait there's more! (I've been watching too much home TV shopping.)
You can experience The Picture Company yourself and have a free family portrait session on me! (well, actually, on them heehee)
Just print or take a screenshot of this coupon and present to the branch.  Make sure you set an appointment beforehand.
Thank you The Picture Company Fort and Eva.  It was a great experience. I also realized the value because it's one of those things we really don't get to do for the family unless we pay someone else to do it.  (which reminds me … our wedding album is still not finished. Haha!)
♦
Follow them:
Facebook: The Picture Company, The Picture Company BHS
Twitter and IG: @ThePictureCoPH, @TPCFort
Website: PictureCompany.com.ph
Call the Bonifacio High Street branch +632.8561232
©OCMominManila