Who doesn't have Zinio on their device?  If so, well, you've been living under a rock, or a ton of hard copies of your magazines.  Zinio generously let me give out 10 magazine subscriptions to my friends for free!! Here are my top magazine choices for my 10 friends:
1. For my husband Jake, the triathlete and producer behind the new GAMEPLAN TV, what else but Triathlete magazine!  His photo can be on the cover!
2. For Neva, blogger behind Manila Mommy, owner of Manila Baby Shop and super nerdy researcher from Morgan Stanley Capital Inc., I bequeath Inc. magazine.
3. Nothing like French Vogue to please the fashion glutton Christine Dychiao of Manila Fashion Observer.  Love this photo of Tin with Berry in New York.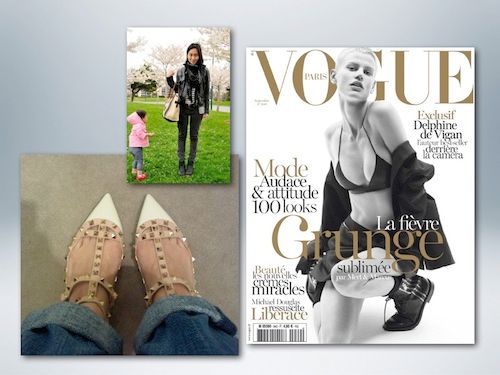 4. Sweet on the outside, geek on the inside — Jen Tan of Next9 Baby and Attached at the Hip likes gadgets.  She is also such an app fanatic so it's Stuff UK for her.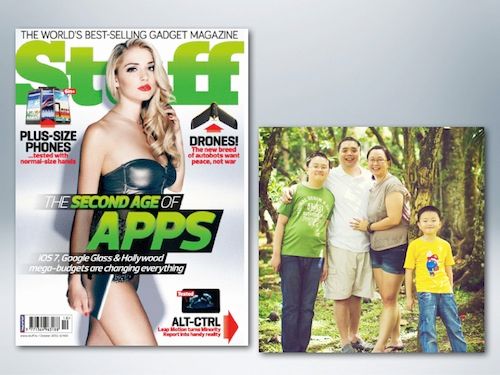 5. Jenny Ong of Chronicles of a Nursing Mom is lucky to have super talented photographer Stanley Ong for her husband.  Their kids' photos are super nice, especially the ones taken outdoors, hence Outdoor Photographer for them.  I love this photo of N!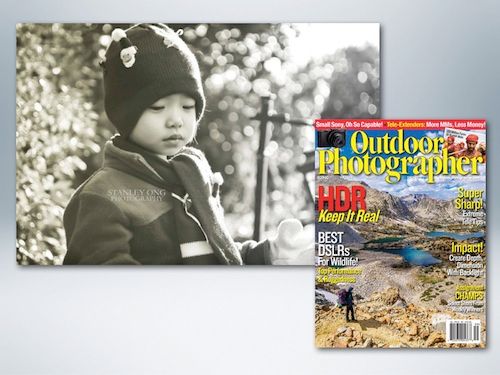 6. Cai Sio of Paper Chic Studio gets Martha Stewart Living.  Who else can understand the need to make everything down to straws neat and nice?
7. Patty Balquiedra of NonstopBabble recently started her own line of shoes called Yellow Bird Shoes, inspired by her own love for shoe shopping!    So for Patty, it's a shopping magazine — Lucky.
8. Eliza Ypon, the Painter's Wife, is starting a new career in being a makeup artist.  She's done my makeup twice and I love her.  For her, it's a beauty magazine, Allure.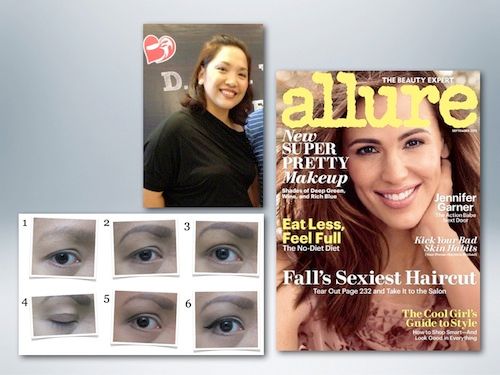 9. Pat of 101 Grams of Eye Candy has the cutest original designs for her Candy Shop Prints.  She's had that eye for design ever since we were small and she was making crests with our initials on them.  Elle Decor is perfect for Pat.
10. I cannot forget myself.  I am also my own friend!  For me, the serial entrepreneur, I choose a magazine that will give me business, entrepreneurship, branding, digital trends, everything! — Fast Company.  (O diba, pati picture, feeling CEO … wait I am a CEO!)
Now I know how Oprah feels like.  It's so fun to give away stuff, especially since I get to keep one for myself!
Zinio is pretty amazing because you get all these titles and so many more on their site and on their app.  It isn't expensive either — they have this Z-pass where you can get 3 magazines every month for only $5 a month!  I'm totally for digital magazines because of the sustainability — the app makes it feel like you're reading the real magazine, without the clutter and without the use of paper, transportation costs, plastic to wrap the mag and all the other seemingly unnecessary costs.
Enjoy your subscriptions friends!
©OCMominManila