The Belly Blessed Fest just finished over the weekend at the Podium.  After every Mommy Mundo event with a bazaar like Belly Blessed — be it an Expo Mom or an Expo Kid or a Mommy Mundo bazaar, I always have this feeling that I forgot to buy something (shopaholics anonymous anyone?).
No, seriously.
I always get some small dose of shopper's guilt when I go around shopping and I stop myself from buying too much, even though I do need whatever it is.  Then, when I get home, I regret not buying it, forget about the item until I actually need it then kick myself for not buying it when I saw it at the bazaar.
So I am actually very happy that someone thought about putting all the nice things you find in the Mommy Mundo bazaars in one place — Nurture Nook.  (Such a cute name … and logo!)  Who else could have thought of such a thing but Mommy Mundo herself, Janice Villanueva and her cousin Candy Cu-Yaw, the mompreneurs behind the nursing wear line, Mommy Matters.
The name is so apt because they found a nice nook along Estrella St..  It's right after The Garage of Rockwell, across Sta. Rosa and right before EDSA.  Their store front could pass for a small shop you would find in SoHo in New York.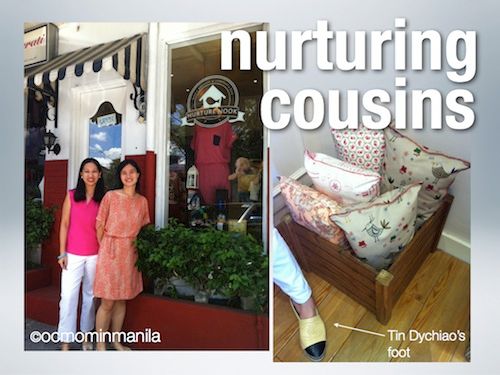 Inside, you'll find the Mommy Mundo favorites:
Next 9 cloth diapers, all kinds of nursing wear and baby carriers and of course Mommy Matters nursing wear.  Love that striped sleeveless dress in front.
They have cute crates lying around in their small space with plush owls, finger puppets and soft letters to decorate your kids' room.
You can find one-of-a-kind accessories for moms and kids (kikay stuff for girls and bow ties for boys).  The British invasion necklace is cute (left on photo).  They have babiators for your little Tom Cruises (I wonder if the 20 somethings know what I mean).  Of course they have Paper Chic party favors and twine.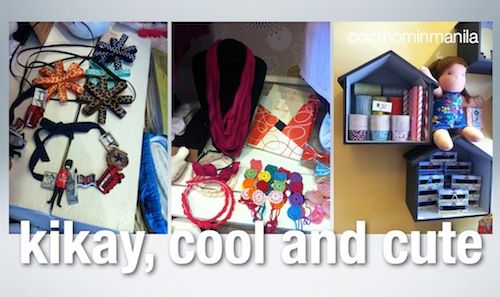 My favorite section would be the personal care OC section.  I am a certified hoarder of Boogie Wipes, Vapor Soove and By Nature insect repellent and disinfectant.
Nurture Nook also carries my favorite brand, Aquasana — for those who don't want to bathe in dirty water (heehee).  Nurture Nook is the only brick and mortar that we trust to carry Aquasana.  Everything else is online.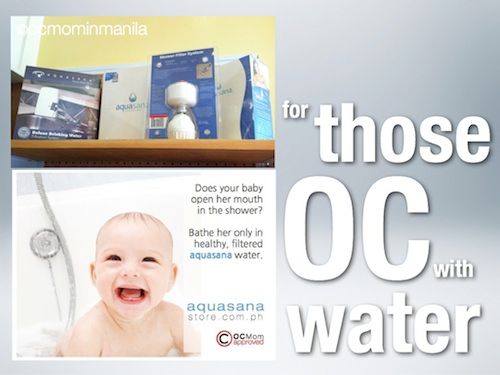 I also spotted the Mommy Hook and some cute clear pouches which you can use for travel or to carry receipts or organize your bag.  Their store is really cute.  Look at that wall paneling, those chic hearts and the 2 nicest mommies you could ever meet hard at work behind the counter.
Not in the photos are M's favorite Modern Twist place mats from Quirks Marketing, which arrived after I visited.
Thank you Janice and Candy for making us a part of Nurture Nook.  Now, if I forget to buy something, I can always just swing on over after I have a bite at the Powerplant.
♦
Follow Nurture Nook on:
Facebook: NurtureNookShop
Twitter and Instagram: @NurtureNook
©OCMominManila