How many loyalty cards do you have?
I feel like I have 10 million loyalty cards, discount cards, Cuts for Tots cards, Time Zone cards.  I used to have a leather Fino case for my them.  However, it only had 20 pockets.  When it burst at the rivet, I bought this cheap Business Card case from National Bookstore.  Then when MFO saw it, she had a more brilliant and chic idea — she said Muji had a business card case too but it was white, simple-looking but still cheap.  It was even the same price as the one in National.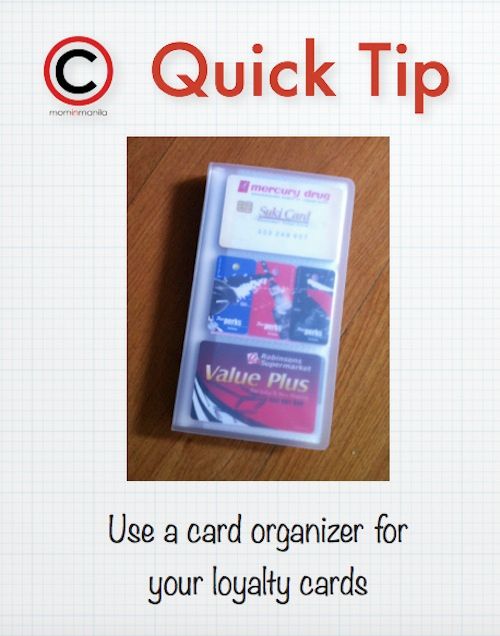 I have this big version, in the photo above ,with 3 rows (which I like to arrange by usage frequency) and Tin has the small version with only 1 card per page (much lighter!).
Muji Card Case bought from Muji Magnolia ♦ P145
©OCMominManila