Everyday for the last year (well, i think it's been a year), we have passed the boarded-up walls of the construction of Robinsons Magnolia on Hemady, named after the Magnolia plant we loved as kids, originally located in the same place.  Yesterday, August 13, Robinsons Magnolia finally opened and I excitedly explored the mall (just call me a QC resident craving for nearby mall experience).
I was excited to see home shops: Gourdo's, Saizen (101 grams of eye candy's favorite), Sleepcare, True Value, Beabi, and MUJI!
The food places are interesting too: Bonchon, Pepper Lunch, Toast Box, Buffet 101, YABU!  (Why am I so excited about the Japanese stores?  And why is there a Saizen in this photo again??)
The mall is obviously a premium Robinsons mall, based on the materials used and the design.  The OC in me noticed that the basement parking had lighted signs, the escalators had wooden paneling under them and similar to Trinoma, there was an outdoor area by the movies overlooking the open/ garden area (there was a nice cool breeze earlier today – yes, I was there again).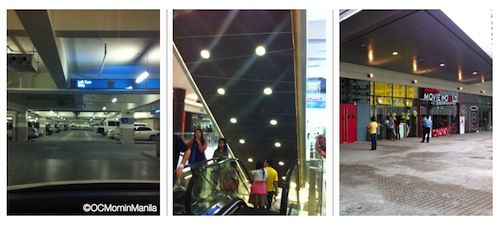 In the middle of the open area, it was a nice surprise to see the Magnolia Flavor House in a special spot.  I remember going to the original one when I was a kid and buying ice cream cakes for birthdays.  Who among you still remembers Howie, the cloud mascot (or was he smoke from dry ice?)??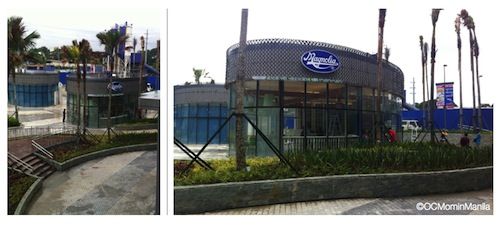 If you ask my daughter, though, the best part of the mall is, of course, Toys R Us.  I felt fortunate to be invited by Camille Vidad of Toys R Us to the ribbon cutting yesterday.  Michelle of MyMomFriday, Jackie of GoJackieGo and Martine of DaintyMom were there on time but I was late because I was still feeding the baby (also because Robinsons Magnolia is only 10 minutes away and you know how it is when it's close to your house …).
My daughter even came directly from school so excited to visit THE Toys R Us that was sooo near our house.  She excitedly went around and looked at all the toys, especially the Lalaloopsy section, her ever favorite (mine too!).  There were several events — a Kids' Fair, special discounts on selected toys and loot bags for the first 100 buyers.  For sure, this will be our most visited Toys R Us store (I just hope she won't ask to go to Toys R Us everyday because it's so near!).
And for sure, I'll be hanging around Robinsons Magnolia a lot.
©OCMominManila