One of the things I'm OC about are my daughters' schedules or, for those who don't like the word schedule, routines (hey, it's all the same to me).  I work outside the home a lot and I want the yaya to follow the pattern we've already set.  I also want to know at any given time what my daughters are doing even when I'm out.
Here is my weekday schedule for M: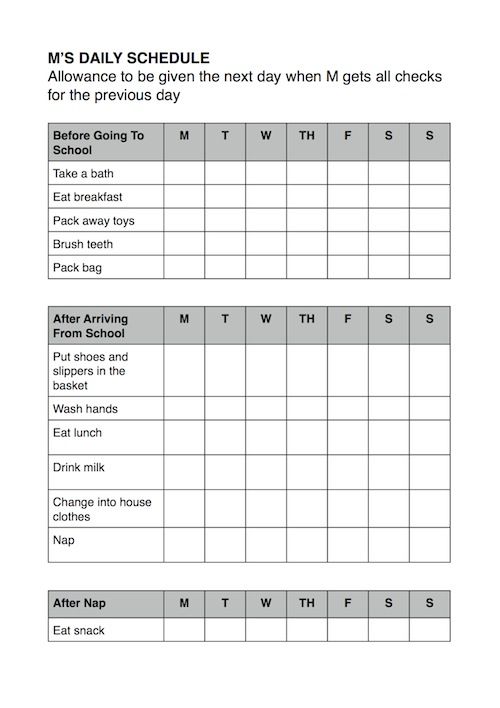 She is responsible to check the box if she's done the task.  She likes doing that.  Now, I wonder if that will turn into some checklist obsession when she grows up…
My question is: Is it correct to be tying the allowance to things she really needs to do (especially if it's only 10 pesos, haha)?  I have to ask Life Coach Pia about that.  I think I need to give her other responsibilities and chores though.
Care to share any tips you have for your own kids' schedules?
©OCMominManila