It's very hard to come up with costume ideas for babies.  Our N is only 7 weeks old and I had to make sure the costume would be:
cool enough so as not make her overheat;
easily removable in case she got fussy;
physically flexible and sturdy (given her flailing arms and legs); and
cute.
I wanted to pay tribute to Steve Jobs but a black turtleneck and jeans would be too hot.  Instead, I decided to make her into a Baby iPod Nano (5th generation circa 2009 for those Apple geeks out there).  I made it from fabric and wire because styrofoam may get destroyed with her kicks and punches.
Here are the instructions on how to make a baby iPod costume: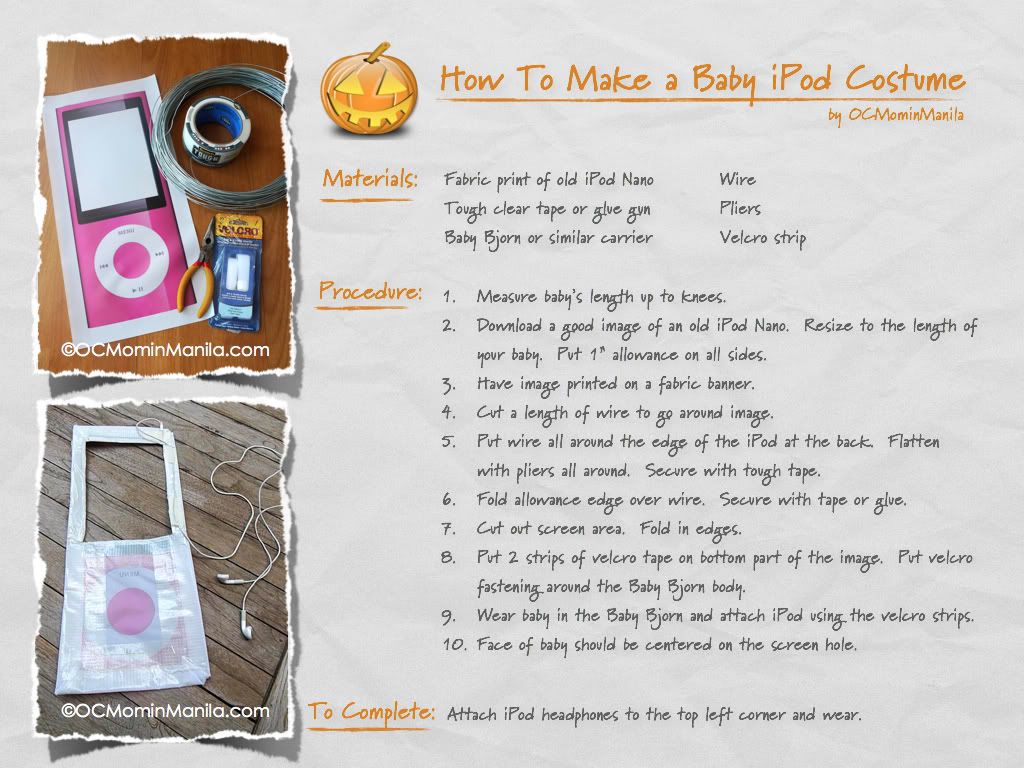 All the work paid off as N was totally adorable in her costume and she won in the 0-2 category.  She won P500, which offset the costs we spent in materials for her costume (my hourly consultancy and labor rate excluded).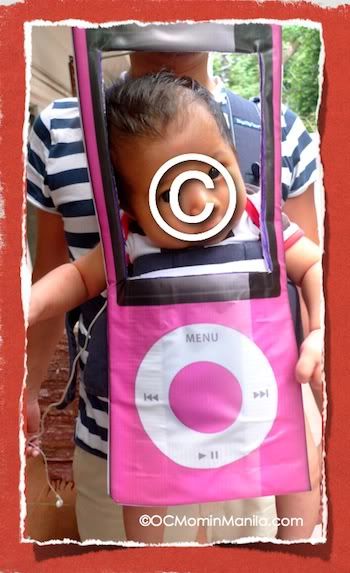 Thank you to 101gramsofeyecandy's business Mundial Marketing for printing the iPod image on fabric material.
Did you make your kids' costumes this year?  Share it with me!
©OCMominManila