My husband had this nice wooden and paper lamp, which he couldn't use anymore because it was torn in some places.  We forgot about it and only discovered it's existence once again when we went through our junk room, which became our daughter's room.
It was one of those things I felt I could rehabilitate so I did.
Step 1: I stripped it of the ripped paper and cleaned it thoroughly
Step 2: I gathered the materials:
I bought woven cloth wrapping paper upon the advice of  Painter's Wife when she accompanied me to National in one of my nesting shopping trips.
I am a glue gun idiot as Samantha Sotto can attest as we failed to glue gun the mock-up of her book in the shoot of her book trailer.  I think I have burn trauma from when I was a child (a story for my brother to tell).  So I went the coward's route and used my handy old scissors and double adhesive tape.  101 grams of eye candy will be so disappointed in me.
Step 4: I folded the woven wrapper in two to get a double fabric on the lamp, measured the area and cut to size.
Step 5: I lined the insides of the lamp with double adhesive tape and I taped on the wrapper.
And voila, a new lamp painstakingly accomplished after almost 3 working hours.  (If I would charge myself my consultancy man hours for this task, I would actually be able to buy 10 lamps.)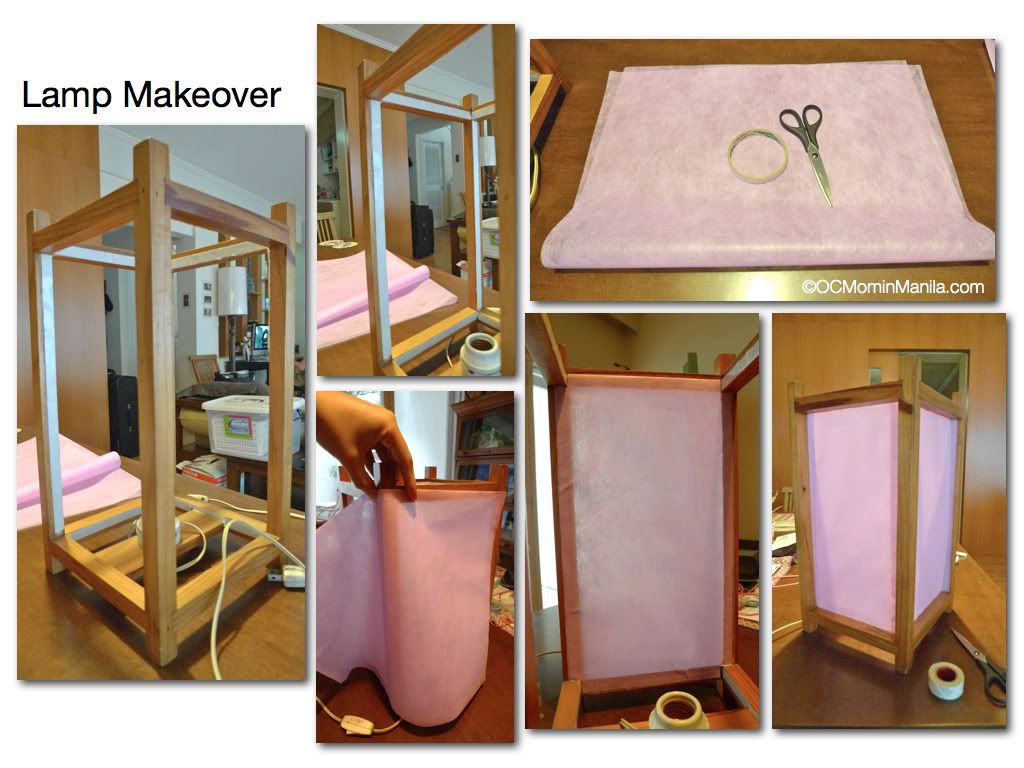 ©OCMominManila